Welcome P K Industries
---
PK Group of Companies is a progressive engineering company manufacturing Tractor, Auto, Rail Coach Components comprising of PK Industries, Manoj Enterprises, and Space & Vision with over 80 years of cumulative experience. It was started by Technocrat Late Sh. P K Aggarwal and is presently managed by Mr. Anurag Aggarwal B.E. from Punjab Engineering College Chandigarh and MBA from Panjab University Chandigarh.
The group is engaged in the manufacture and Export of Steel Fabrication, Precision Machined and Tubular Components for Tractor, LCV, Trucks, Automobiles and Indian Railways as per Customer Specifications.
Location
The Manufacturing Units of PK Group based at Mohali & Chanalon near Chandigarh, a place situated 250 Kms north of Capital City New Delhi.The Place is well connected via Rail, Road and by Air. The Domestic Airport is situated at 10 Km (6 Miles) & the nearest International Airport is based at New Delhi.We have a lot of locational advantage as our approved and major Raw Material Suppliers are just 16 Kms (10 Mile) away & also the other Suppliers are within the radius of 60 Miles (35 miles).
For Export, we have easy access to Two Dry Ports, both within a radius of 90 kms .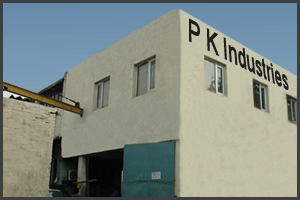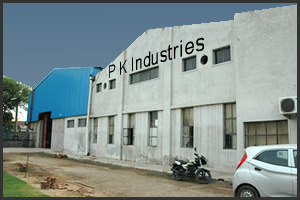 Latest From P K Industries
---